Experience the Difference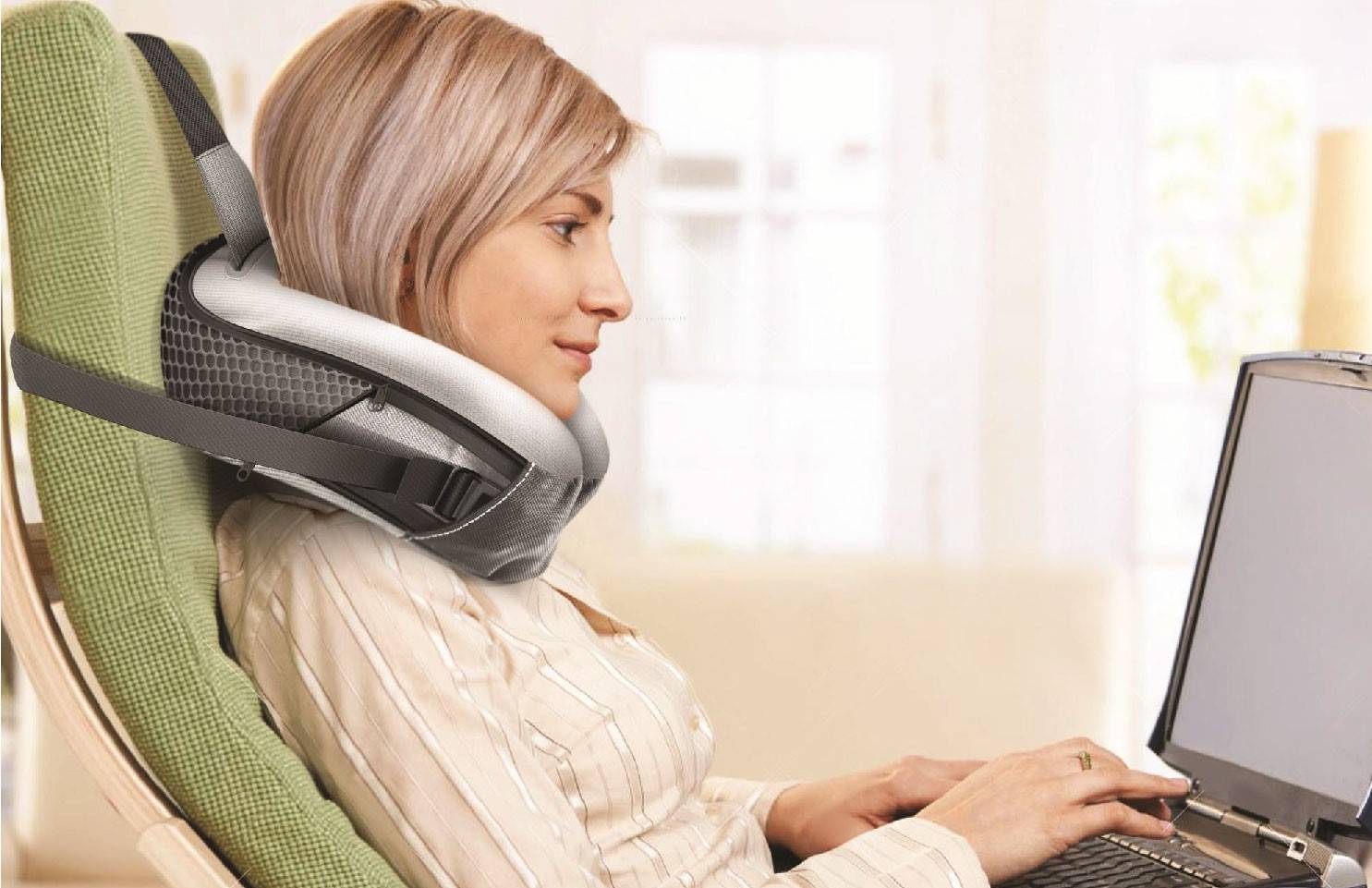 An innovative departure from the traditional travel pillow.
MyJet Travel Pillow was created with the knowledge that any one-size-fits-all model will always fail to provide true comfort. Physician-designed with your unique anatomy in mind, every factor has been taken into consideration to provide you with the upmost support. From the shape and length of your neck, to your desired thickness, firmness, temperature, and even look and feel, this pillow is truly customizable.End the exasperation of the conventional travel pillow – along with wadded-up jackets, heads on tray tables, kinked bodies and expensive upgrades. Step off the plane rested and rejuvenated, and ready embrace your destination.
Experience luxury from the inside out.
MyJet Travel Pillow contains an adjustable, internal skeletal system unlike any other. This allows it to truly conform to your head, neck and shoulders, and provides you with the ability to make alterations on the go. Though with a contemporary design, soft textiles, and premium materials, the inside isn't the only thing worth boasting about.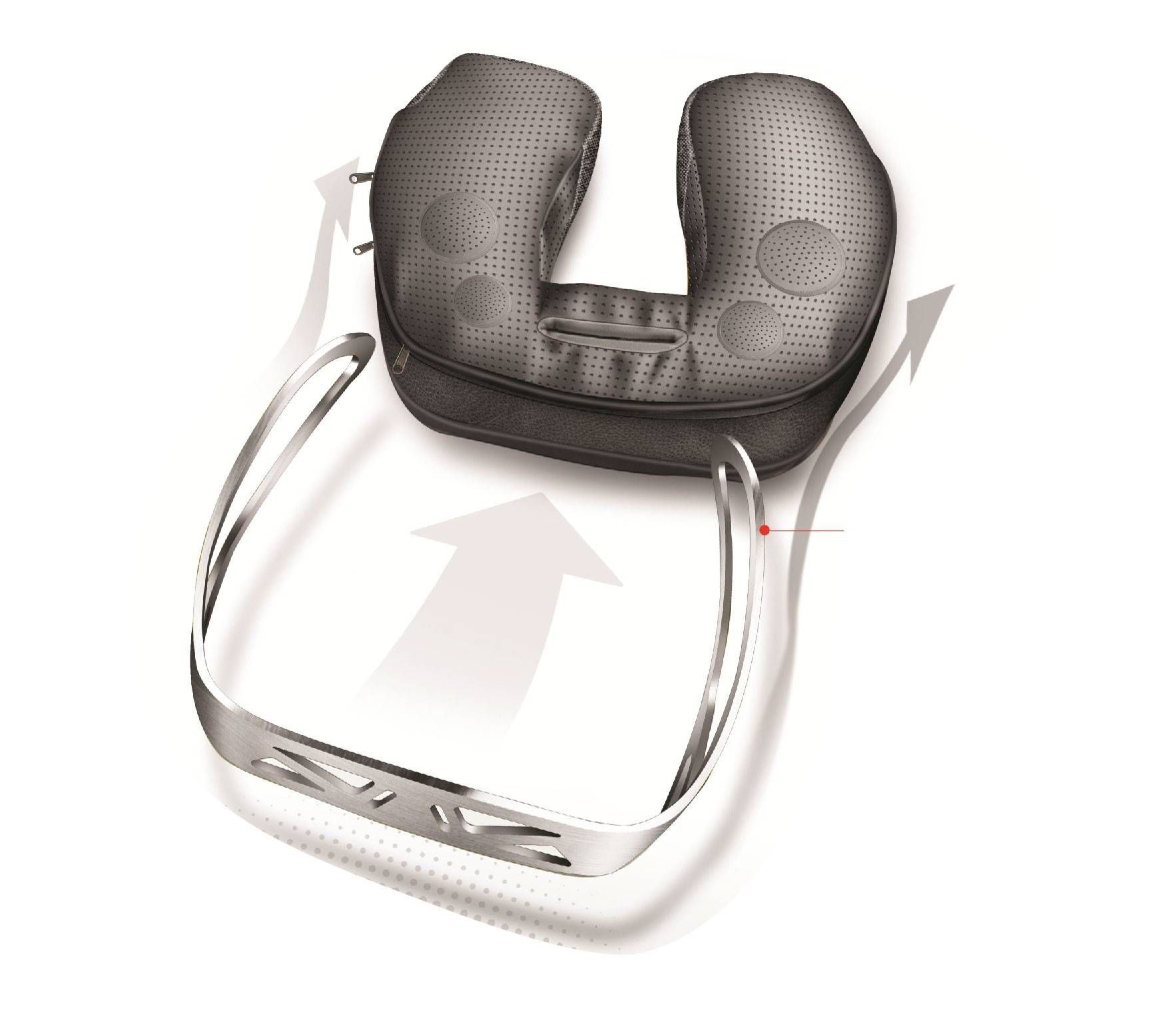 Adjustable features land this travel pillow in a class of its own.
Whether you're reading, sleeping or relaxing, enjoy supreme customization, moment to moment.
Pillow Height: increase or decrease your pillow height with ease. High-quality foam inserts allow you to adjust your pillow – from thick to thin – providing an exact fit for your specific anatomy.
Firmness: whether you prefer soft, firm, or somewhere in between, an internal skeletal support system allows you to adjust the tension of the pillow in real-time. It's as simple as pulling it away from your neck for gentle support or pushing it closer toward your neck for more rigid support.
Temperature: with a plane's fluctuating temperatures, staying comfortable is a chore. A thoughtfully designed cover allows the insertion of heat or cool packs, to warm or cool the back of your neck. We've included a starter pack to get you going.
Ease of Use: well-placed straps easily affix MyJet Luxury Travel Pillow to most vehicle and plane headrests. This, in conjunction with a patented adjustable internal skeletal system, secures the pillow at an optimal 45-degree angle. Maintaining proper angling allows the highest point of the pillow to reside behind the neck, and for the "arms" to point toward your lap. This gives way to gentle traction of the neck, decompression of nerves, and comforting stabilization.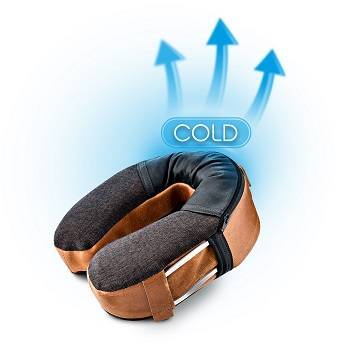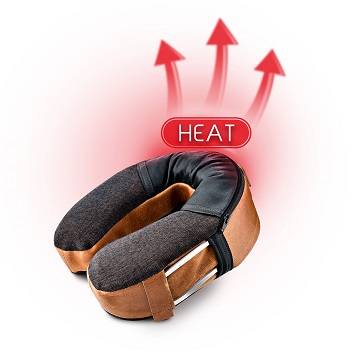 Your Pillow, Your Style
Avoid pathogens and feel at home amidst travel. Supple leather and premium materials provide maximum comfort in modern designs.
Premium Add-Ons
Turn Coach into First Class with the MyJet Travel Pack. Control your atmosphere with an LED light, travel blanket, premium eyeshades and noise cancelling headphones. Add an adjustable footrest that allows you to straighten your legs, relieving low-back pressure. Gain additional seat space by utilizing a flexible device holder, for when your tray table is in its upright position.
Choose how you personalize your seat to enhance your journey.