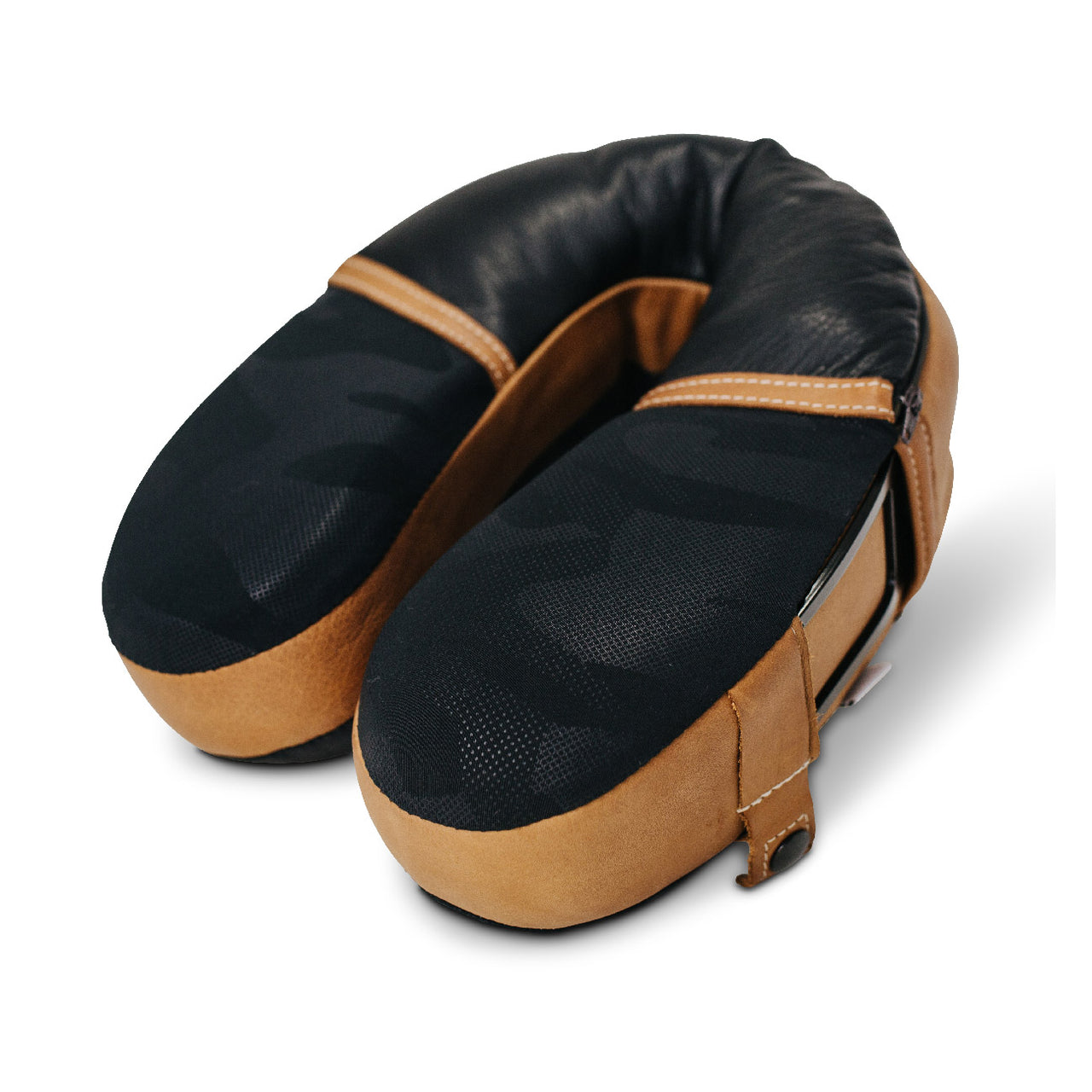 The Oxford is our founder's personal favorite, and it's easy to see why. This version features a combination of full-grain camel calfskin and supple black leathers, giving it a stylish and sophisticated look.  With its patented Advanced Bracing Technology, the MyJet Luxopedic Pillow is designed to provide the ultimate in adjustable neck support that helps alleviate neck pain and relieve headaches while improving your posture.  The soft and flexible moisture-wicking upper fabric is cool to the touch, making it perfect for use during work or relaxation. Whether you're on a long flight, sitting at a desk for hours, or simply relaxing at home, The Oxford version of MyJet Luxopedic Pillow is the perfect solution for anyone looking for comfort and relief from neck pain and headaches.
Each MyJet Luxopedic Pillow features cool-gel infused memory foam combined with hand-selected premium leather and moisture-wicking materials, ensuring a comfortable and breathable experience. The hot-cold temperature regulation helps to provide relief for any discomfort or pain, while the adjustable air bladder allows for customized support behind the neck. With the headrest strap, the MyJet Luxopedic Pillow can be used on an office chair or car seat to provide gentle traction and support. Experience the ultimate combination of style, comfort, and functionality with the MyJet Luxopedic Pillow - the perfect companion for long hours of sitting, traveling, or relaxing.
Lifetime manufacturer's warranty. 
Includes: Custom carry bag, headrest strap, reusable heat/cool packs, internal air bladder.