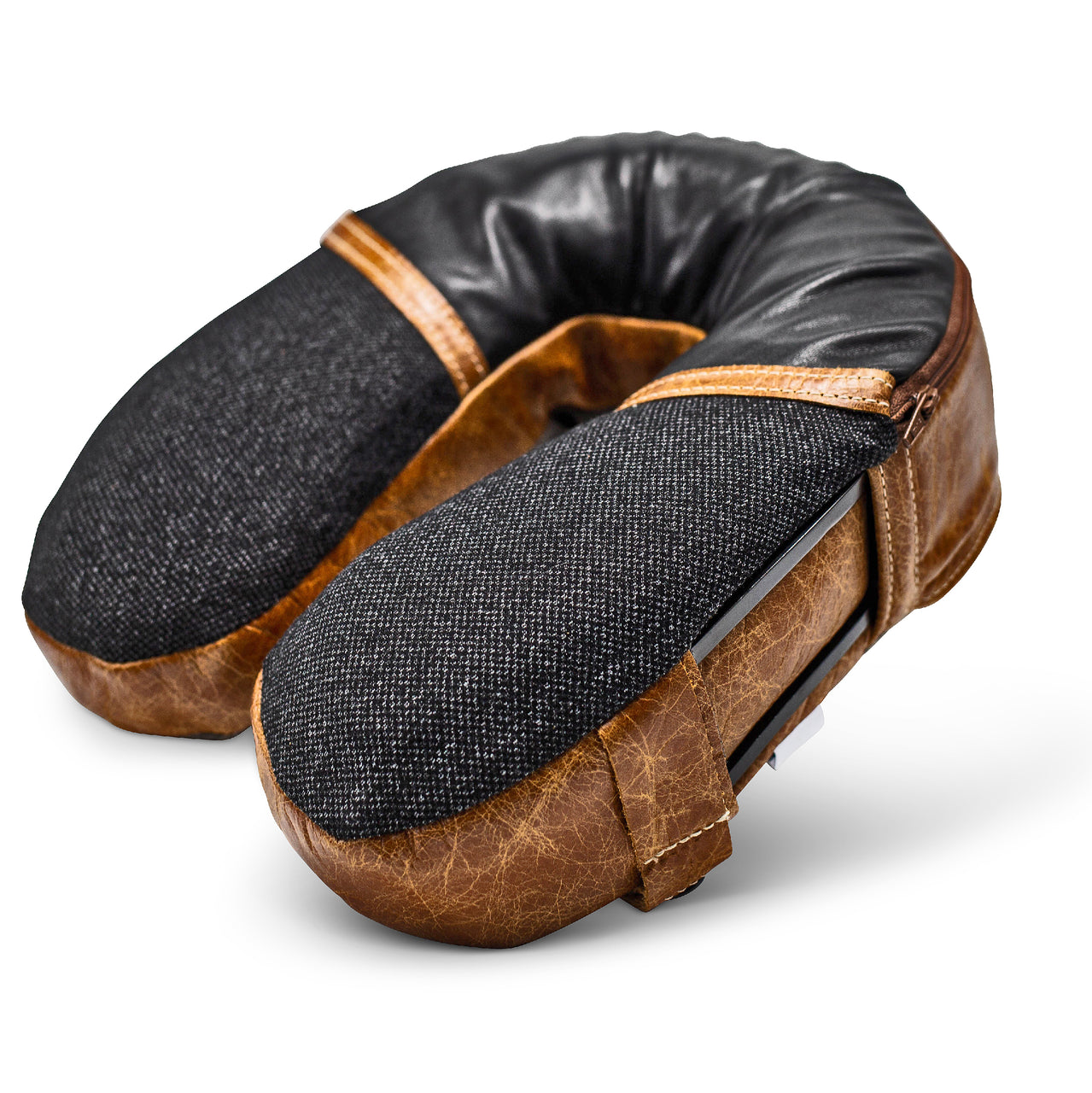 Experience the ultimate in neck pain relief and luxurious comfort with the MyJet Luxopedic Pillow in Havana. Expertly crafted with the finest materials and advanced bracing technology, this premium neck pillow is designed to alleviate upper pain and enhance your overall well-being. The Havana boasts full-grain tawny calfskin crackled leather and supple New Zealand deerskin waxed black leather, perfectly complemented by a black/gray performance cotton-spandex blend upper. With its fully adjustable internal air bladder and included heating/cooling packs, the Havana provides the perfect level of personalized support and temperature control. Make a statement with this flagship model and take your neck pain relief to the next level.
The uses of MyJet Luxopedic Pillow go far beyond just travel. Our orthopedic neck pillow is perfect for anyone who wants to alleviate neck pain and discomfort. Whether you're working at a desk for long hours or relaxing on the couch, MyJet Luxopedic Pillow can help. It's also great for use in the car or on a plane, but its versatility makes it perfect for any situation where you want to ensure proper spinal alignment and reduce pressure on your cervical spine. The adjustable internal air bladder allows you to customize the level of support behind your neck to your individual needs, while the option to add heat or ice packs provides added pain relief. MyJet Luxopedic Pillow is truly an all-purpose solution to neck pain and discomfort.
Manufacturer's Lifetime Limited Warranty
Includes: Custom carry bag, headrest strap, internal air bladder, reusable heat/cool packs.