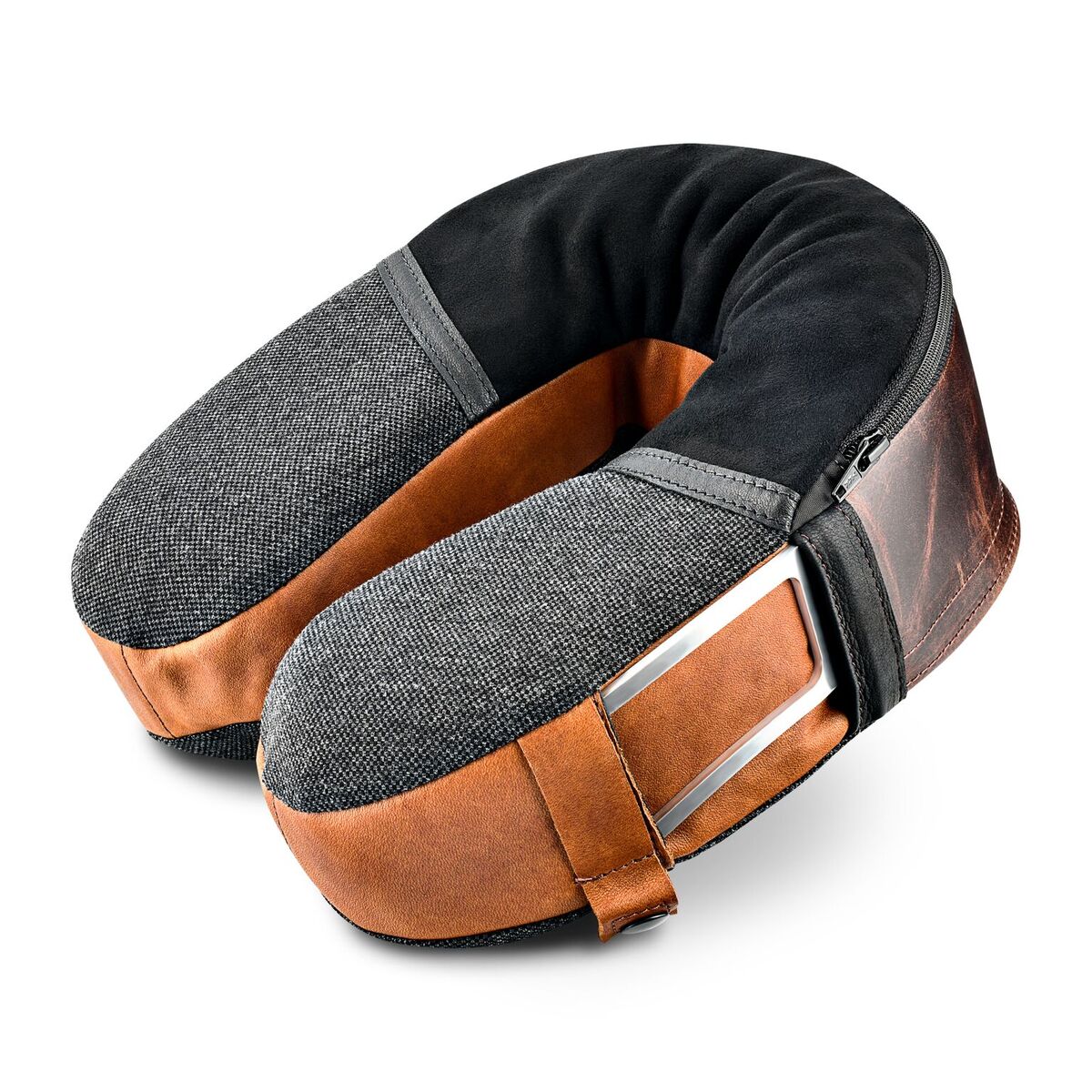 Stunning craftsmanship with equally stunning comfort. MyJet Luxopedic Pillow is crafted from the finest premium leather and offers a heating/cooling element for the ultimate in relaxation. 
Fabrics: Distressed brandy, distressed black and chocolate leathers with woven pewter fabric.
Includes: Custom carry bag, headrest strap, extra foam inserts and starter set of heating/cooling packs.