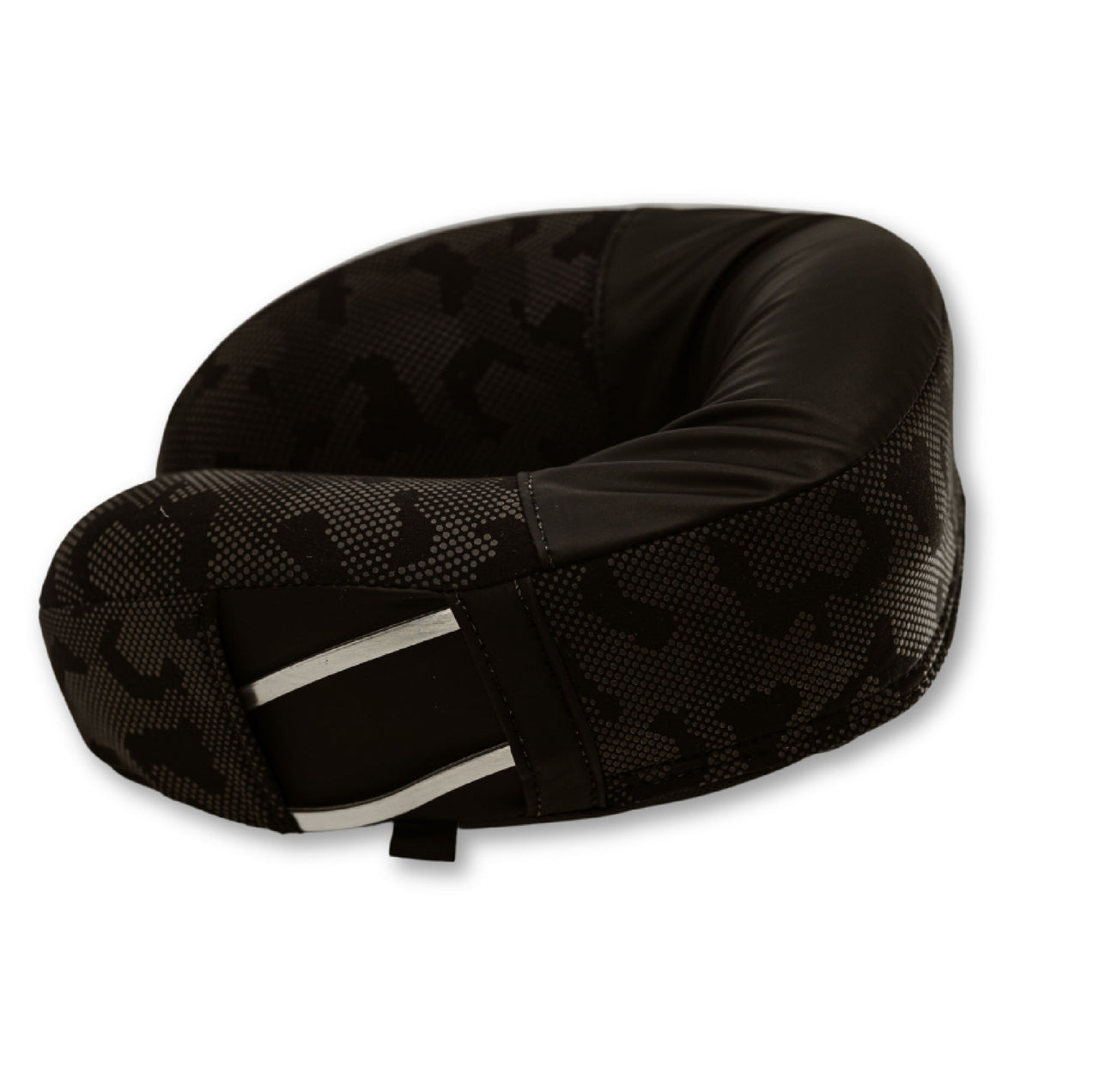 We're thrilled to introduce the latest innovation in comfort and relaxation – the new RelaxPro by MyJet Luxopedic Pillow. Building upon our legacy of superior support and performance, our latest innovation in comfort and relaxation brings an array of benefits to enhance your well-being.
Key Features:
Optimal Size: Designed to accommodate individuals aged 12 and older, our RelaxPro by MyJet Luxopedics is perfectly sized for a wide range of users. Experience customized comfort like never before.
Advanced Bracing Technology: Our patented Advanced Bracing Technology remains at the heart of this pillow, delivering exceptional support and relief. It's the perfect companion for athletes on the go and those dealing with the effects of tech neck.
Zero Gravity Sensation: Enhance your comfort with our optional 2" elastic armrest cradle, which provides a sense of zero gravity relaxation. This feature is designed to reduce muscle fatigue during long hours of travel, tech use, and more.
Relieve Daily Strain: RelaxPro offers a unique solution to alleviate the strain that your neck and upper back endure daily. Whether you're a traveler, athlete, or someone seeking relief from tech-related discomfort, our pillow is your secret to lasting comfort and peak performance.
Upgrade your comfort and relaxation with the RelaxPro by MyJet Luxopedics. It's the perfect companion for anyone looking to relax, rejuvenate, and preserve their well-being during daily routines or extended journeys.
Rediscover comfort like never before with MyJet Luxopedics – Where Peak Performance Meets Unmatched Relief!