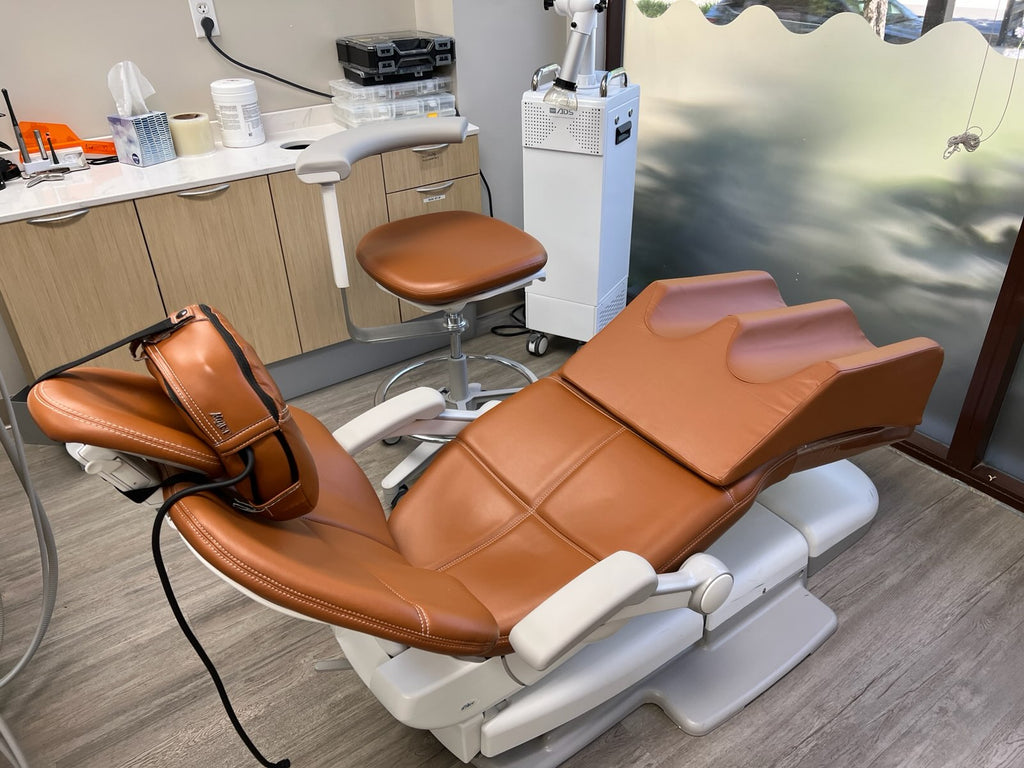 To ensure that your MyJet Luxopedics neck and lumbar pillows are providing maximum comfort for your patients, it's crucial to position and adjust them correctly. First, make sure that the neck pillow is centered under the patient's head and neck so that it supports both evenly. Then, adjust the height of the pillow according to the patient's height and preference. The patient can squeeze in for more support or pull the arms of the pillow out for less support.  The pillow should be high enough to keep the head and neck in alignment but not too high that it causes discomfort or restricts movement.  The internal air bladder can be controlled by the patient throughout the procedure to add or remove support behind the neck.  Lastly, be sure to check in with your patients periodically during procedures to ensure that they remain comfortable and make any necessary adjustments to their pillows. By following these guidelines, you will help provide a more positive and comfortable dental experience for your patients using neck pillows designed for dental chairs.
Quick Tips:
Place the strap attached to each neck pillow over the dental chair headrest.
"Optional" - unzip the top pocket and add in 1 heat or cold pack provided.  1 heat pack lasts for 8 hours.  We also have an option for embedding electric heat into each neck pillow.
Lay the patient back on the pillow.  Firmly and slowly squeeze the arms of the neck pillow toward the patient to add support.  To release the amount of support, gently pull the arms of the neck pillow apart until relief is felt. 

 

Encourage the patient to adjust the neck support pillow before getting started to ensure the most comfortable fit.
Now, you can position the patient's head by rotating the pillow rather than asking the patient to turn their head.
Lastly, elevate the patient's legs onto the lumbar support pillow.